"Clown Kea Rent" is uw kant-en-klare feestje bij u thuis, bij ons of op de boerderij!
Of het nu gaat om het organiseren van een verjaardagsfeestje, een open huis, een evenement… " Clown Kea Rent " is de oplossing om uw evenement te verlevendigen!
—–
Familiedag – Sinterklaastfeest- Barbecue – Halloween – Verjaardagen – Bedrijfsfeesten – Open Huis – …

Meerdere referenties sinds 1980
Feesten van 4 tot 2000 personen
Exclusieve en professionele uitrusting

Popcorn, springkastelen, rodeo, decoraties…
Onze verschillende formules
Of het nu voor een verjaardag of een andere gelegendheid is, u heeft bij ons de mogelijkheid kastelen te huren en te komen halen, die zowel jong als oud zullen vermaken.
Clown Kea Rent is ook de levering van kastelen, allerlei soorten attracties, kostuums, popcornmachines…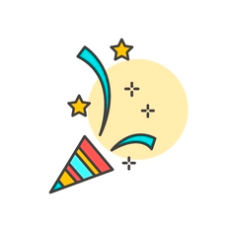 Wij kunnen u ook helpen om van uw feest een onvergetelijke ervaring te maken! (Familiedag, Sinterklaas, Verjaardag, Open Huis, Halloween…).
Onze ideeën om uw feesten te verlevendigen
Heb je zin in een onvergetelijk feestje?
Bent u op zoek naar ideeën voor een verjaardag, open huis of personeelsfeest?
Aarzel dan niet om contact met ons op te nemen!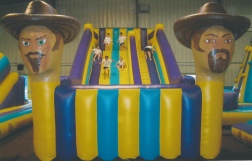 Baleine mangeuse / Etende walvis

Battle Run
15.5m x 3.80m x 4.50m
500€
Boumpa (12 jaar max)
5,20 x 5,80 x 2,80 m
150€
Boumpa (12 jaar max)
4,20 x 4,80 x 2,80 m
125€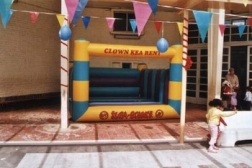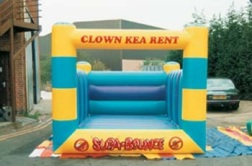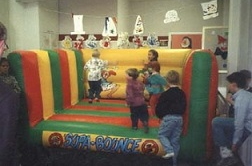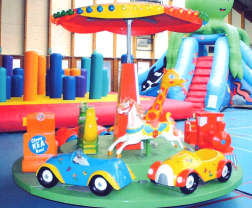 Carroussel (11 places) / Draaimolen (11 plaatsen)
3 m de diamètre
400€
3m diameter
Circuit gonflable / Opblaasbaar Circuit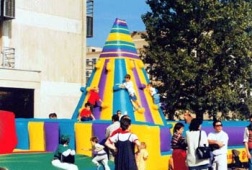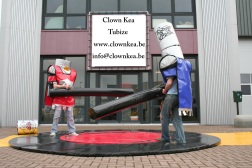 Combat de chevaliers / Riddergevecht
5m de diamètre
250€
5m diameter
Costume de parade / Paradecostuums
A partir de 75€
Vanaf 75€
Costume géant gonflable / Reuze opblaasbare costuums
3m Hauteur
A partir de 165€
3m Hoogte
Vanaf 165€
Costumes d'illusion / Illusiecostuums
A partir de 100€
vanaf 100€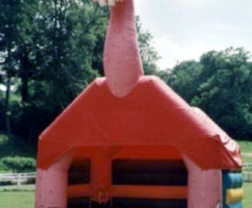 Dino (avec ou sans toit) / Dyno (met of zonder dak)
Dino (avec ou sans toit) / Dyno (met of zonder dak)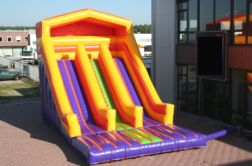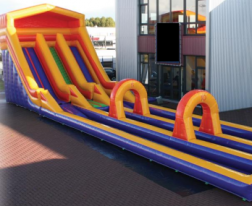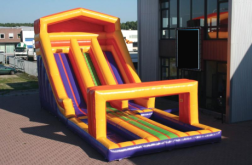 Double Slyde Piscine / Double Slyde Zwembad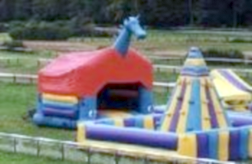 Dragon (avec ou sans toit)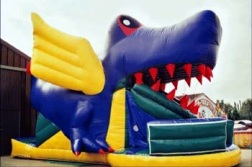 Dragon mangeur / Etende draak
Echelle tournante / Draaiende ladder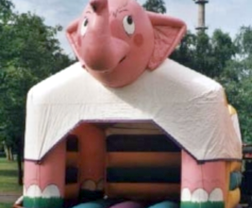 Volg de kalender van onze evenementen en laat uw kinderen een geweldige tijd beleven in ons complex! Wij organiseren het hele jaar door feesten en diverse evenementen, dus blijf op de hoogte!